OKC Day -- Autumn 2020
This OKC-day will focus on social activities both outside and online.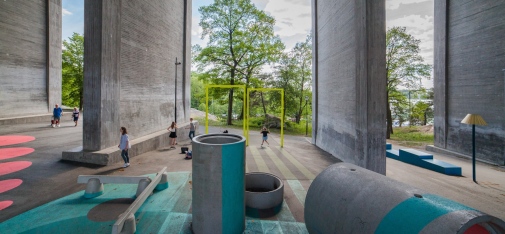 This year, in many ways, is a bit different. We'll have two events -- one online and one outside. The content of each will be different so please feel free to attend both. (However, the outdoor event will be limited to a maximum of 50 people.) I am hoping to see all of you at the online event and 48 of you at the outdoor event!
Outdoor event schedule:
11.00 Meet under Tranebergsbron (the bridge connecting Kungsholmen to Bromma), introductions and science discussions
12.00 Lunch
13.00 - 15.00 Teambuilding, celebrating failure, and collaboration activities with a facilitator
Online event schedule:
13.50 Meet online, make sure technology is working for everyone
14.00 Welcome from OKC Director
14.05 -- 16.15 Effective communication while working remotely, tackling feelings of isolation, creating a sense of belonging, and staying connected as a team -- activities with 2 facilitators.