Welcome to the new OKC Director
After more than five years as OKC Director, Hiranya Peiris is stepping down. The OKC welcomes the new Director, Ariel Goobar.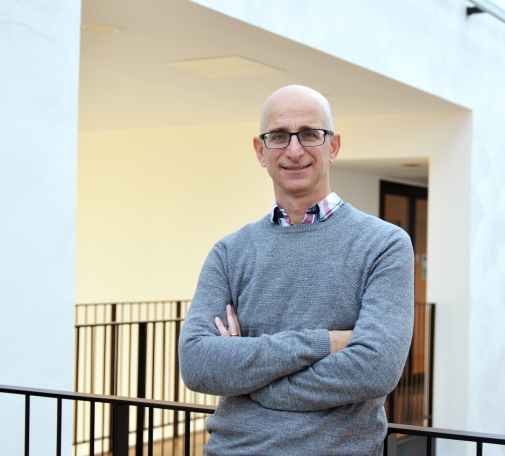 I am thrilled to introduce Ariel Goobar as the new Director of the Oskar Klein Centre! Ariel is no stranger to the job (having previously served as Director 2015-2016); he has also been around since the beginning, having been one of the founding members of the original Linneaus Excellence Centre in 2008. With his broad overview of the diverse scientific landscape represented at OKC and his deep insight into the local research environment, Ariel is poised to lead the Centre from strength to strength.
Ariel says: "I am delighted to take on the directorship of OKC and want to thank Hiranya for her excellent leadership and remarkable success in expanding the science reach of the centre. I look forward to a continuous development of our lively and inspiring scientific environment, especially once we get beyond the pandemic."
On a personal note, it has been incredibly rewarding to serve in the role of OKC Director during the past five years. During this period, both our numbers and research strength have reached new heights. New research directions have been incubated, connecting up the OKC's constituent research groups in new and productive ways, and strengthening the links with the surrounding research landscape. Newly recruited junior faculty, students and postdocs have brought with them dynamism, energy, and creativity, leading to flourishing new initiatives. External support from diverse and competitive funding sources have increased year to year. The OKC has supported programmes for junior researchers to independently develop international research collaborations, and to transition into non-academic professions. Finally, during the challenging circumstances of the pandemic, I am proud of the way that our community came together to support each other.
So it gives me great pleasure to pass on this precious and unique research environment to Ariel, secure in the knowledge that it is in great hands!
I will remain as a Professor at the SU Physics Department, splitting my time with University College London.
Hiranya V. Peiris
Outgoing Director