Two OKC scientists receive ERC Starting Grants
In its first call for proposals, the EU's Research and Innovation program, Horizon Europe, awarded 619 million euros to early career scientists. Two of the fourteen grants given to researchers in Sweden have gone to OKC scientists. Ragnhild Lunnan will study massive stars at the end of their lives and Jón Gudmundsson will improve the instruments that study radiation from the infant universe.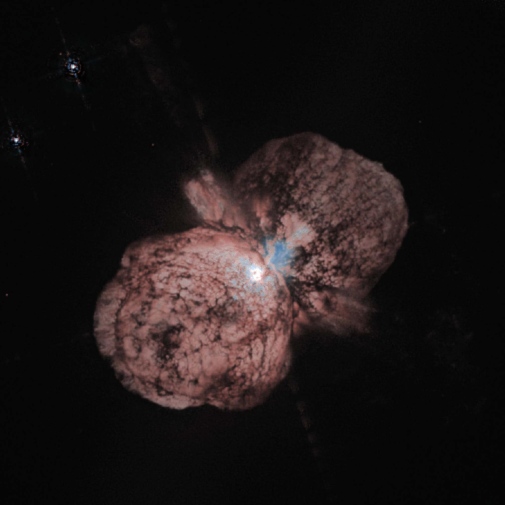 There is still a lot scientists don't know about what happens physically when massive stars die. A long-standing prediction has been that stars with a helium core above 35 times the mass of our sun will die in a fundamentally different way than their more common lower-mass analogues. Either they go through a series of pulsations and eject their outer layers, or the entire core is blown apart in a spectacular explosion known as a pair-instability supernova
With her ERC Starting Grant, Ragnhild Lunnan will build tools to search for the rare supernovae that could be produced when these stars die, using data from the Rubin Observatory Legacy Survey of Space and Time (LSST).
From the proposal abstract for the grant: "With the upgrade in survey volume in the 2020s by the LSST project, we have an unprecedented opportunity in finding and studying such rare transients, but first need to solve the substantial needle-in-haystack problem of identifying the relevant candidates from a stream of several million alerts per night. TransPIre will address this by drawing on both the analysis and properties of the current state-of-the-art supernova samples being collected, as well as theoretical expectations of (pulsational) pair-instability supernovae, to build the necessary identification software and deploy it on the LSST alert streams to select the best candidates for follow-up and further analysis. As a result, we will uncover the relation between pair-instability phenomena and extreme transients such as superluminous supernovae, identify which interacting transients have mass-loss histories consistent with pulsational pair-instability mass-loss, and either find the first bona-fide pair-instability supernova in the low redshift universe or place the strongest constraints to date on their occurrence."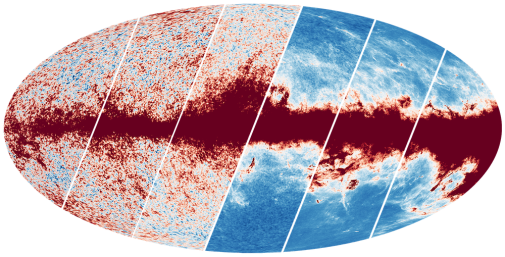 The cosmic microwave background (CMB) has played a foundational role in the establishment of the standard model of cosmology. Future experiments mapping the microwave sky endeavour to (among other things) shed light on cosmic inflation and resolve the neutrino hierarchy problem.
With his ERC Starting Grant, Jón Gudmundsson and his team will advance (or even transform) optics designs and calibration methods for current and next-generation CMB experiments, including the Simons Observatory which will start observing in 2023.
From the proposal abstract for the grant:"Future experiments mapping the cosmic microwave background (CMB) are designed to revolutionize our understanding of the infant universe, the standard model of particle physics, structure formation, and the nature of dark matter. A key effort involves constraining or detecting the energy scale of cosmic inflation. A detection would mark a watershed moment in cosmology and high-energy physics, but in order to push constraints significantly past current limits, we need a dramatic change in instrument characterization capabilities — the primary focus of CMBeam.
To address this challenge, we propose to construct a novel cryogenic holography facility for the purposes of testing optical systems of current and future experiments observing at microwave frequencies (40–400 GHz). We will use this facility to develop never-before-seen optical measurements that are critical for the success of next-generation experiments studying the CMB. As part of this program, we will perform warm and cryogenic (4-Kelvin) holography measurements of a complete reimaging optics tube for next-generation telescope receivers."